Power Inductor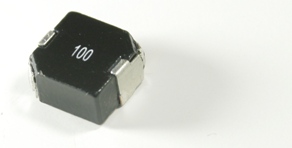 What is a Power Inductor?
A Power inductor is an integral component of SMPS or switched-mode power supplies (electronic power supply units incorporating a switching regulator providing the required DC output voltage) acting as energy storage devices. Power inductor accumulate energy in magnetic fields with the current flowing through them; the power inductor then transfers this energy – partially or wholly - into another circuit. The transfer occurs during the alternate part of the switching cycle. Thus, a power inductor finds usage in both analog and digital circuits, especially those required for signal processing. They aid in emphasizing or filtering out particular signal frequencies.
Applications
In power supplies, to remove residual hums and other fluctuations.
For preventing radio frequency interference.
In tuned circuits for radio reception and broadcasting.
As energy storage devices in SMPS to maintain very accurate voltage control.
In electrical transmission systems, to depress voltages from lightning strikes; to limit switching currents and to limit fault current.